About Us
Fullerton Beck LLP is a full-service, women-owned litigation firm located in White Plains, New York. We serve insurers throughout the country and their insureds and individual clients throughout New York City and the metropolitan area, including the Bronx, Brooklyn, Queens, Staten Island, Long Island, Westchester, Rockland, Orange, and upstate counties. Our attorneys are admitted to practice in New York, New Jersey, and Connecticut.
Why Fullerton Beck LLP?
Our team is comprised of talented, experienced trial and litigation attorneys, who obtain optimal results for our clients in a cost-effective manner. We believe our clients deserve our undivided attention and prompt responses at all times. At Fullerton Beck LLP, every client matters.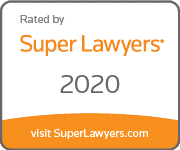 Our dedicated attorneys have extensive experience representing clients across various professions and trades, serving as risk managers to mitigate litigation, and representing them in matters when litigation arises. Fullerton Beck attorneys always strive to resolve matters fairly and quickly, to minimize our clients' legal spend. We also are proud that our proven track record and client service has been recognized by Super Lawyers year over year by naming Fullerton Beck attorneys to its list of Super Lawyers and Rising Stars.
We provide a comprehensive list of service offerings focused on risk management and litigation.